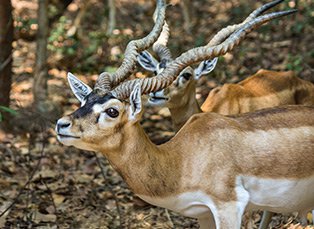 Exotic Hunts
Our semi-guided Exotic Hunts include 3 days and 2 nights of hunting exotic game, such as Blackbuck Antelope, Axis Deer and Fallow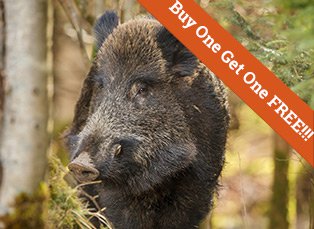 Hog Hunts
4 Amigos Ranch offers buy-one-get-one-free specials on our popular hog hunts, learn more and view guest-submitted pictures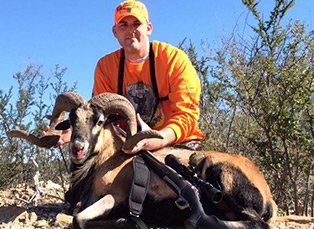 Ram Hunts
Take your pick from some of the best Ram hunting in Texas, including Dalls, Black Hawaiians, Corsicans, Painted Deserts and Catalinas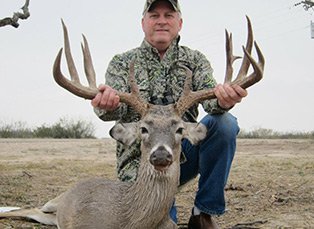 Whitetail Hunts
Complete deer hunting packages with food and lodging included, enjoy 3-day/2-night deer hunts in one of South Texas' most active regions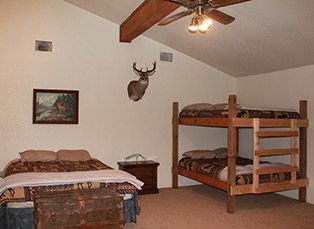 Lodging
Our 5,000 sq ft guest lodge overlooks the lake and can accommodate groups up to 11 comfortably, with fully-equipped recreation room
Nilgai Hunts
Nilgai require a large caliber rifle to bring down. Nilgai can be hunted year-round as exotic game.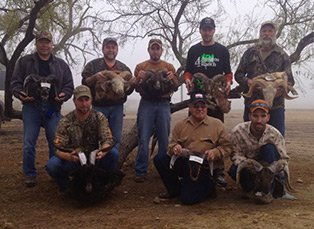 Read testimonials from guests of 4 Amigos Ranch, and hear what others are saying about the quality of our South Texas hunting packages.
Non-hunting guests are welcome for $250 per person. Prices subject to change. Non-hunting guest can accompany the hunter in the field if the $100 guide fee is paid for the non-hunter.