Buy a Hunt and Bring a Friend Free Special Ends Friday,
at Midnight
Discover what it means to experience a truly unforgettable South Texas hunt!
Hunts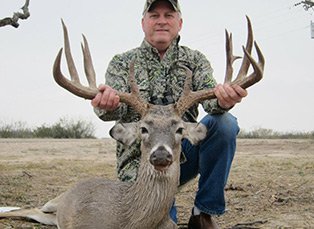 Whitetail
Complete deer hunting packages with food and lodging included, enjoy 3-day/2-night deer hunts in one of South Texas' most active regions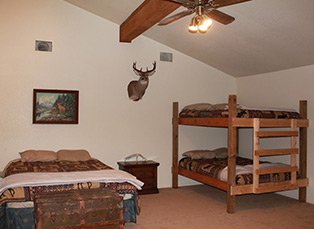 Lodging
Our 5,000 sq ft guest lodge overlooks the lake and can accommodate groups up to 22 comfortably, with fully-equipped recreation room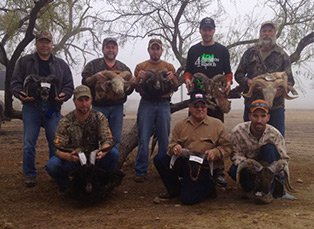 Testimonials
Read testimonials from guests of 4 Amigos Ranch, and hear what others are saying about the quality of our South Texas hunting packages
Testimonials
No Closed Season - Hunt Year Round
Whether you're an experienced hunter or brand new to game hunting, 4 Amigos Ranch offers a wide range of all-inclusive hunt trips, located in one of South Texas' most scenic and desirable places to hunt. All trips include food, lodging and transportation around the ranch. We also provide free skinning and capping with some packages, in addition to complementary meat freezing and quartering in time for your departure. If needed, we can arrange taxidermy services with the final product shipped conveniently to your home.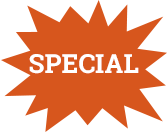 Buy a Hog Hunt & Bring
a Friend for Free!
Over the past decade Texas has become inundated with Feral Hogs, with numbers now exceeding the 4 million mark, state-wide. This unexpectedly high overpopulation presents hog-hunting enthusiasts with a unique opportunity. For a limited time, 4 Amigos Ranch is offering a Buy 1 Get 1 deal on all hog hunting trips. Take advantage of this great deal while we can still offer it, and enjoy 3 days and 2 nights in the wild on a semi-guided trip that includes food, lodging and harvest. Contact one of our staff for complete details.